The Wedding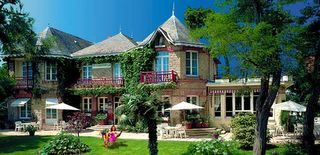 Hotel-Christophe, where Claire & I are getting married this Sept. 17th!

Yo check it out, this
Hotel-Christophe
, the hotel in LaBaule, France where our wedding reception is going to be! My fiance Claire & myself are going to get hitched all-French-style-like this upcoming Sept. 17th. I'm very excited and am trying to brush up my French skills some before the big day (I think I have to say my wedding vows in French after all). Claire has been in France for the past week doing some wedding planning and will fortunately be flying back to Philadelphia this afternoon (in fact she is probably somewhere over the Atlantic at this very moment). See you soon, honey!