8th Street Video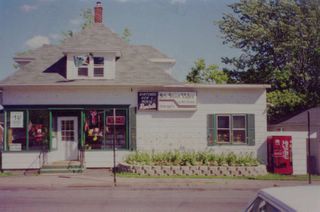 One of the great mysteries of Duluth: why is 8th Street Video located on 9th Street (the address is 1032 E. 9th Street)? The world will forever ponder...
In other news, a long-overdue congratulations to my main man
Chuck Munyon
! He brought home the bacon last Wednesday during the finale of the WB's
Beauty and the Geek
by winning the final challenge along with his partner Caitilin against his arch-nemesis Richard and her cutie partner Mindy. $125,000 should go a long way towards paying back those medical school loans. Stay tuned to the WB
tonight
at 8pm for the "Aftermath" show--you know I'll be there!